Need an Upgrade? 6 Gadgets You Should Definitely Buy Now!
Electronics rule the modern world. You'll see it everywhere; almost everyone has an electronic device with them—phones, cameras, laptops, what have you. Even during quarantine, technology paved the way for people to keep the world connected and moving. Zoom meetings, online schooling, or even just plain old Facetiming. If you're looking to buy new electronics for sale in the Philippines to upgrade from your almost retiring ones, look no further. Here are six gadgets we recommend you get today.
Phones
In an ever-connected world, having a mobile phone has become a necessity. But if you want to stand out from the crowd, these two phones should give you value worth your money.
iPhone 12 mini
Apple, iOS
Price: Starts at P43,990
Sometimes the best things in life come in smaller packages—this time, in the form of iPhone 12 mini. While not as big nor as tricked out as Cupertino-based company's very own iPhone 12 Pro Max, this latest Apple marvel packs a punch with impressive performance, stylistic design, high-quality camera and a vividly colorful screen. Best of all, like the old iPhones of yore, it fits the palm of your hand perfectly.
Reno5 5G
Oppo, Android
Price: P23,999
The recently released Reno5 5G mid-range phone from Oppo boasts an incredible multimedia performance among Oppo's Reno camera series phones—only outdone (in paper) by the upcoming flagship upgrade, the Oppo Find X3 Pro. This version of Reno5, from the name itself, offers 5G connectivity, allowing you to connect to the Internet at faster speeds. It's also equipped with a 6.4", 90Hz display that brings an immersive viewing experience.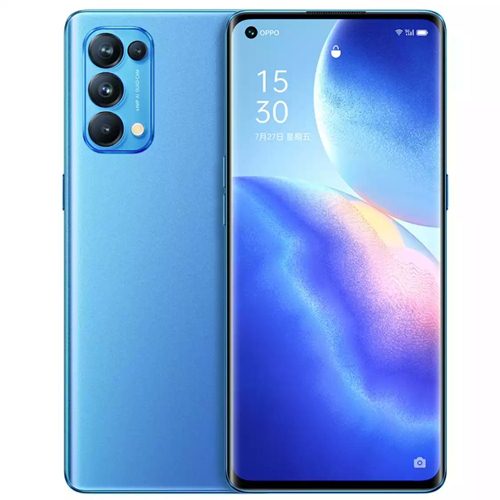 Gaming Laptops
In gaming, winning a fight sometimes needs a packed hardware than anything else. Gaming laptops are more your style if you like a bit of movement in your life. If you can afford them, gain edge over your enemies with these two notebooks today.
ROG STRIX G15 G512LU-HN248T
ASUS, Windows
Price: P89,995
Released mid-2020, this powerful 15-inch laptop is a beast. Equipped with a 144Hz monitor and paired with an Nvidia GeForce GTX 1650 Ti, the ASUS ROG STRIX G15 G512LU-HN248T can run your favorite competitive multiplayer games, such as Apex Legends, Valorant and Dota 2. Laptops with such a high refresh rates are slowly becoming common; this ROG series notebook is a good entry point to a different level of gaming if you're aiming for portability.
MSI GL75 LEOPARD 10SCSR-042PH
MSI, Windows
P79,995
The MSI GL75 LEOPARD 10SCSR-042PH isn't to be underestimated despite its relatively cheaper cost than the ASUS ROG STRIX G15. This 17.3" laptop is equipped with an Intel Core i7 series processor, 8GB memory, and a whopping 512GB NVMe PCIe SSD. With an Nvidia GeForce GTX 1650Ti under its hood, you're surely able to play most video games at stunning, high-quality graphics.
Cameras
They're not just for taking your typical pictures anymore; camera technology has evolved enough to let you produce high-quality images and videos no matter the situation. Some use cameras for capturing life's most important moments, others use them professionally—even educationally. But whether you need it for work or for play, here are some cameras that should catch your eye and pique your interest.
Canon EOS M100 with EF-M 15mm-45mm Lens
Canon, Mirrorless
P20,998
The picture quality DSLRs are known for inside a handy, compact form—that's what Canon EOS M100 is all about. Bundled with an EF-M 15mm-45mm lens and an APS-C sensor, this entry-level camera is a good entry point for beginners and an incredible tool when used by experienced shooters because of its sensor quality. Features include a touchscreen-controlled Dual Pixel autofocus with powerful face detection capabilities. It's perfect for travel post-quarantine era; it can even be tweaked to be used as a webcam for video-conferencing and live streaming.
Hero9 Black
GoPro, Action
P28,490
The Hero series remains the king of action cameras because every iteration delivers stunning, high-quality videos fit for capturing sports, action movies or even just casual vlogging. But the GoPro Hero9 Black doesn't just bring a more improved camera, it also allows for personalization. Currently, you can attach the Max lens mod to widen the field of view of Hero9; in the future, GoPro plans to release more attachments. How's that for value?
Don't be left eating dust when it comes to gadgets; improve your electronics game today. Browse electronics for sale in the Philippines at AllHome Online or stop by at AllDigital by AllHome boutique store at Evia Lifestyle Center, Las Piñas and find yourself the right upgrade for your budget and needs this 2021.
Recent Posts
How to Maximize Space in a CondoUtilize the limited space of your condo unit efficiently with thes …

How to Throw an Epic Picnic PartyShake up the day-to-day routine in your household and plan the mo …

Do Carpets and Curtains Have to Match?Learn how to match your carpets to your curtains like an exp …